BACKGROUND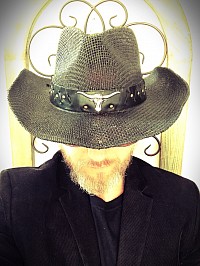 CHRIS HORNE4
I started to play the guitar at 11yrs old. Inspired by my older sister who was playing at the time. 
Growing up in the late 70s into the 80s the guitar hero was king. I heard Eric Clapton, Eddie Van Halen, Ritchie Blackmore, Jimmy Page, Rhandy Rhoades, Yngwie Malmsteen, Steve Vai, Joe Satiani, David Gilmore, Vinnie Moore, Paul Gilbert etc etc .. Bands like Black Sabbath, Iron Maiden, Judas Priest, Dio, Van Halen, Whitesnake, Bad Company, Led Zepplin, Kiss, Pink Floyd ... I could never name them all! ....... So I plucked the strings, learned the basic chord chart and it was on.
  My parents were kind enough to get me lessons and I loved my Teacher Jodi Bender. He taught me all I needed to know and I spent all my time at home practicing and listening and writing and recording on a 4-track recorder. I also Helped start my first band (Psycho Romance) 
With all this knowledge, I passed my college audition and was accepted into Shenandoah University (formerly conservatory). Here I learned more and more and more. With classes in Theory, Ear Training, Piano, Voice, Classical and Jazz Guitar, recording and songwriting. It was impossible not to soak it all up. I also played in an Original Metal band called Absolute Threshold which played in the D.C. area
After graduating I began teaching private lessons and continued playing in original and cover bands. (You can hear some of my work in a band called LATEBLOOM on Spotify). 
Over the years I have played hundreds of shows and taught thousands of students of all different types. This has given me the ability to meet with any student and see what they need to make them a better guitar player on many different levels.